How lawyers are using Google Meet to consult with clients online securely
The world has changed; the way we meet up and do business has changed. As a legal service provider, chances are, you also had to turn to alternative solutions, especially when you can't meet in an office setting. We have to adapt to the new norm of digital workplaces, and a lot of lawyers use video conferencing platforms to get in touch with their clients or collaborate with their staff.
Join.Law trusts in a strong partnership with Google
Working in the legal industry means that you have to face special requirements and expectations when using digital platforms. Video conferencing tools feel like they are a dime a dozen, but which one of the conferencing platforms will provide the highest standard of security for legal consultations with your clients? As the world leader for verified domain names and online services for the legal industry, our experts did the groundwork for you before we partnered up with Google.
Professional, Easy, and Secure
Today, we want to introduce you to Google Meet, which belongs to the Google Workspace family. The video conferencing tool allows you to initiate video calls using calendar links, meeting URLs, and phone dial-in numbers. A digital meeting can have up to 250 users and requires a 25-character string for meeting IDs. This keeps unwanted guests out because the meeting's occupants admit or deny entry to newcomers while other platforms had to deal with users randomly guessing meeting codes.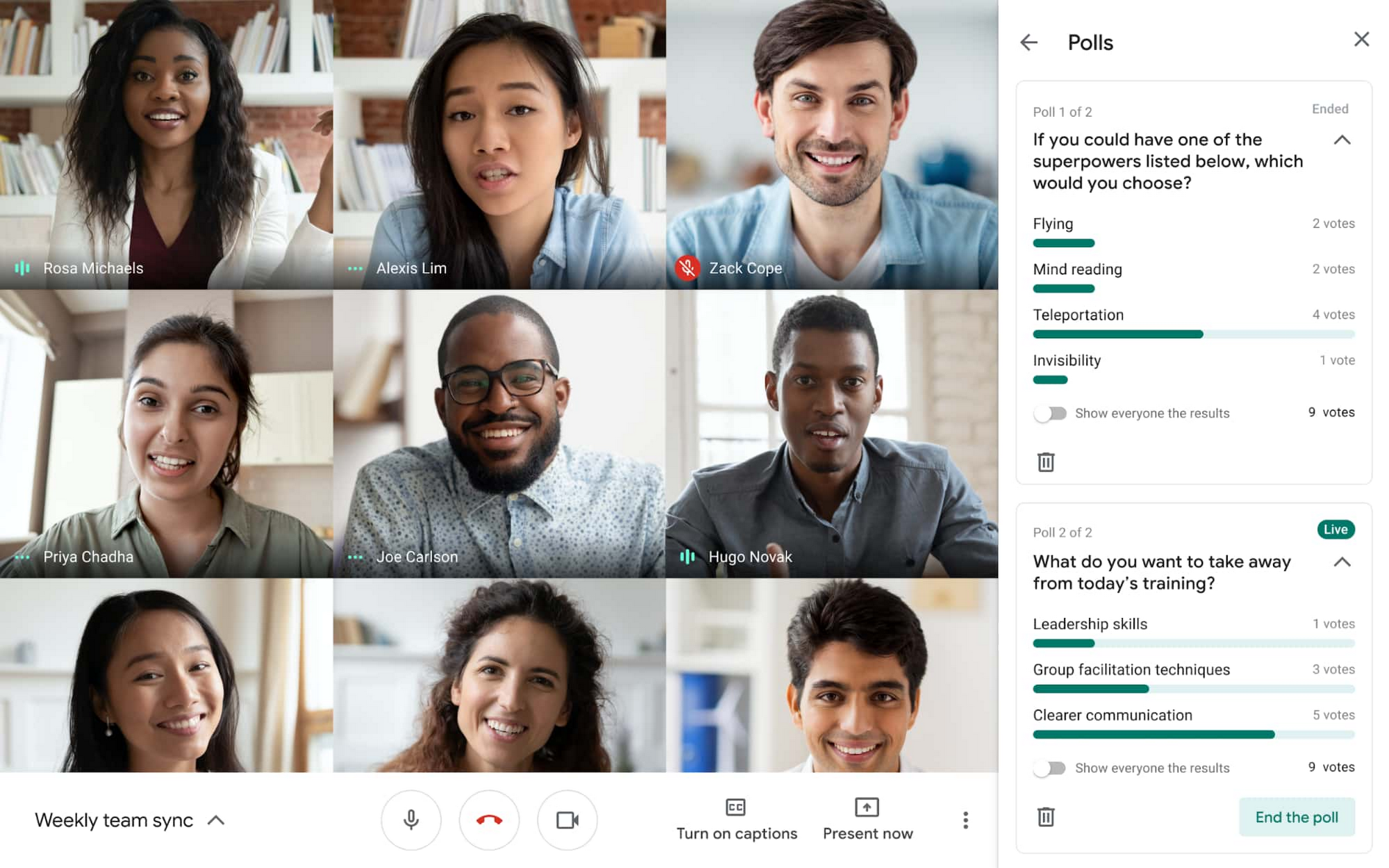 Compared to other video conferencing platforms, Meet doesn't require the invited user to install an app or browser extension on a computer; all you need to get started is go to meet.google.com and type in a meeting ID. Furthermore, rather than opening up in a new window, Meet stays in the same tab you began the call from.
It comes with features like background blur that helps to focus on the person instead of any distractions or tiled layouts to make bigger group meetings easier to follow. You can even record a video meeting to make it available later for your own records or to provide an additional option for attendees to review at a later time or for those who can't attend at the time of the meeting.
Last but most certainly not least, the competition has a fair share of security concerns, while Google's conference tool has been designed with security in mind from day one.
With virtual consulting solutions, you can provide a safe and encrypted way to connect with clients. Google Workspace plans all include full access to Google Meet and start as low as $6 per user per month.