The domain extension you register is much more than just the address for your law firm's website. If you want to establish and protect your digital reputation, you should also think about registering the corresponding domain name in various extensions. In the following, we will talk about the history of TLDs, the importance and advantages of the right domain name extensions, and explain how registering all CNOBI domain names can help you succeed online.
Why you should register the top 5 gTLDs
As of the end of 2019, 362.3 million domain names were registered across all TLDs, and all of the legacy domain extensions are still in great demand. The .COM domain extension closed with 145.4 million registrations, and .NET totaled 13.4 million registrations. That shows that .COM is by far still the most popular TLD. However, the main reason why you should register more than just one domain extension for your business can be easily explained; it is a matter of brand protection. Your domain name is your firm's online identity so let's focus on the essentials for now: .COM, .NET, .ORG, .BIZ, .INFO; the so-called CNOBI domain extensions.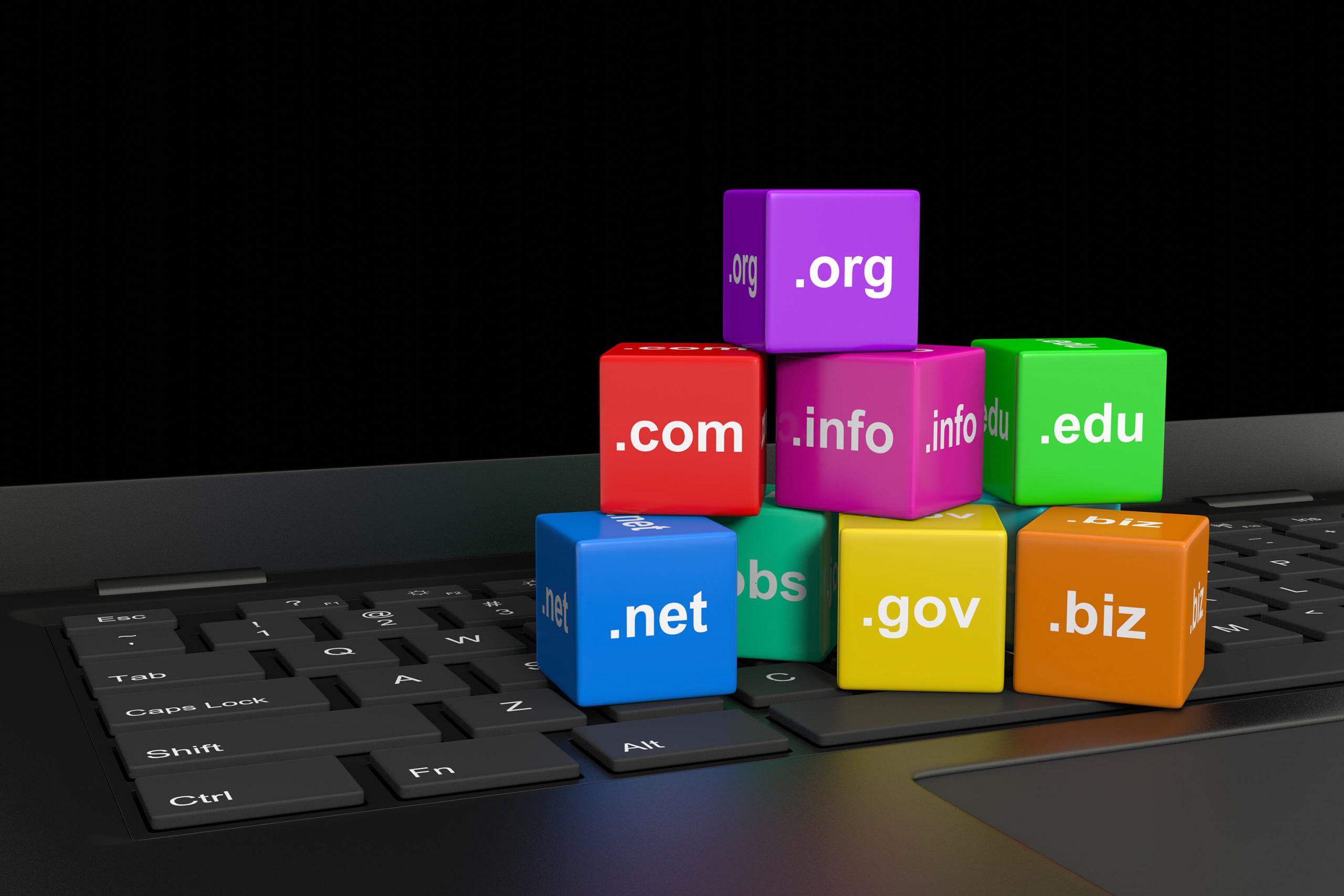 Why are CNOBI domain extensions so important?
CNOBI domains used to absolutely dominate the domain name market. Today, most businesses still register the company name in at least one if not in all, CNOBI domain extensions. It plays an important role when it comes to protecting a brand online and making sure that nobody else can register your law firm's name, pretending they are you or harming your business in any other way.
The most common gTLDs are .COM and .NET, closely followed by .ORG, and each of the gTLDs has its unique purpose. Below you can find what the CNOBI domain extensions used to stand for. Please, note that over the years, the distinction between the legacy domains has mostly been lost.
.COM – "commercial", was initially released for businesses and commercial organizations, but became the most popular option for most.
.NET – "network", was created for network technologies and is now also a popular option for website owners.
.ORG – "organization", was initially developed exclusively for non-profit organizations.
.BIZ – "business", supports the online presentation of businesses worldwide.
.INFO – "information", is mainly used for websites that focus on information.
CNOBI domain extensions are country independent, well-established, and known by most internet users. If you want to dominate your field online, investing in the CNOBI domains is the ideal way to establish, protect, and grow your brand.